Transonic and the René Remie Surgical Skills Centre (RRSSC) join forces during this rodent microsurgery, blood pressure and flow workshop. This is an on-demand fully customizable workshop that will make you an expert in your rodent blood pressure and flow application of choice.
Workshop Goal:
The goal of this workshop is to teach registrants all ins and outs of solid-state pressure technology and ultrasound transit-time-based absolute volume blood flow measurements while optimizing their microsurgical skills. Since the number of applications in rodent studies is endless, there is no predefined program. Transonic's perivascular flow probes have been around for 30 years. This means that there is no blood vessel that we have not worked with. Let us know what your goals are and we will create a program for you.
Who Should Attend:
This course is designed for scientists and technicians who are both new to rodent pressure and blood flow recording techniques as well as those who are experienced and wish to refine their techniques. While the course language will be English, the course instructors are also versed in Dutch, German, Spanish and basic French. Therefore, one-to-one instruction can take place in multiple languages.
Read the brochure for full details and schedule.
Course Directors: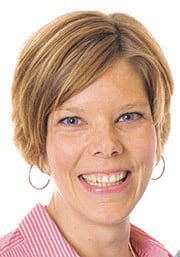 Astrid Haegens is a PhD with an all round biomedical laboratory background. Astrid's expertise is in the field of rodent cardiovascular and pulmonary disease models. She has extensive microsurgery experience and has taught many in-person and videoconference-based microsurgical training sessions. She brings 10 years of academic laboratory experience to Transonic. For the past 9 years, she has been sharing her expertise with Transonic's customers, to ensure they get the most out of their research.
René Remie, PharmD, DLAS, PhD, author and editor of the Manual of Microsurgery on the Laboratory Rat, studied Pharmacy at the University of Groningen, specialized in pharmacology and did his PhD on the presynaptic modulation of noradrenergic neurotransmission in the freely moving rat's portal vein. In 1990 he co-founded the Microsurgical Developments Foundation and was chairman ever since. In 1991 he specialized in Laboratory Animal Science and Welfare and worked for nineteen years as a Laboratory Animal Scientist and Welfare Officer at Solvay Pharmaceuticals. From 1997 to 2012 he held a chair in Microsurgery and Experimental Techniques in Laboratory Animals at the Groningen Centre for Drug Research, University of Groningen, the Netherlands. In 2002 he founded 3-R's Education and Consultancy, co-founded International Microsurgical Training Centre (IMTC), and was its Scientific Director and course leader. In 2009 he founded 3-R's Training Centre and named it René Remie Surgical Skills Centre (RRSSC) where he is the course leader. He is an experienced instructor for over 45 years.