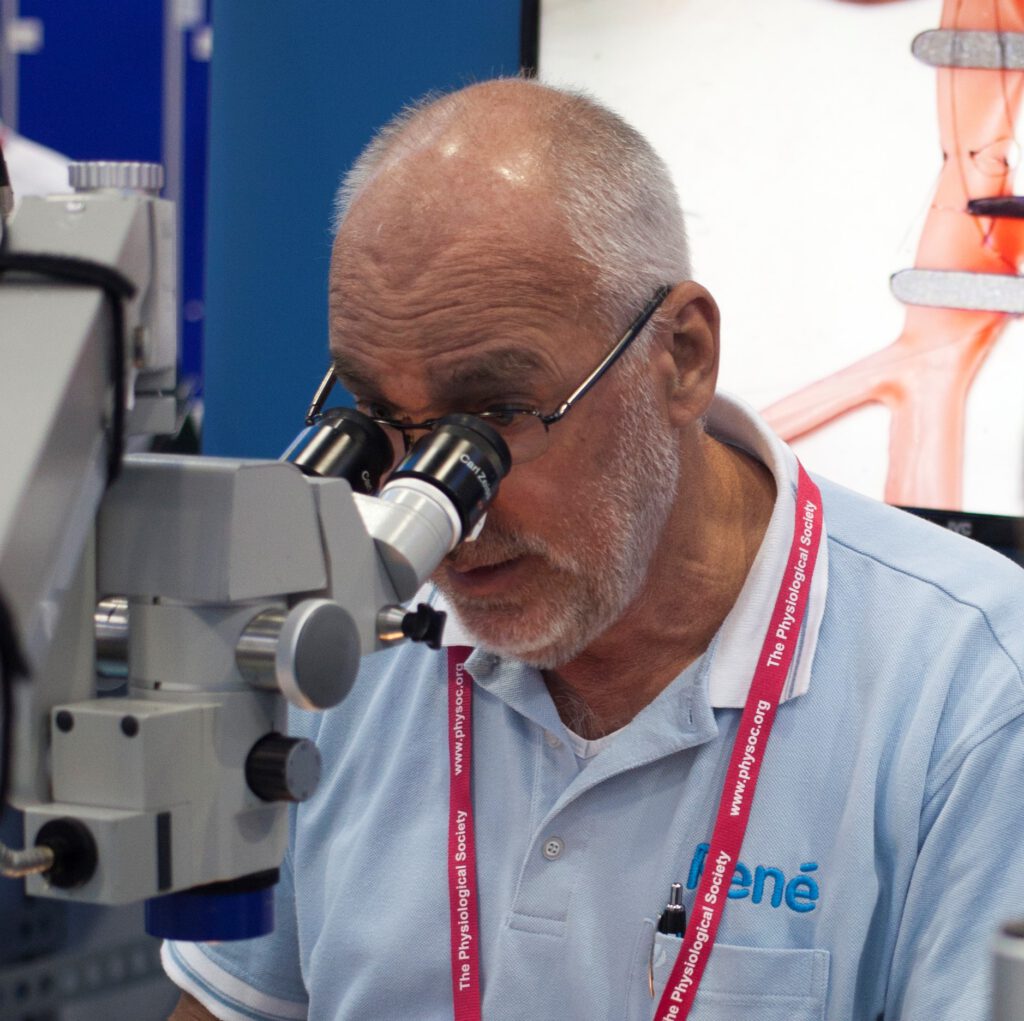 Your course leader will be René Remie
Professor René Remie, Pharm D, DLAS, PhD, author and editor of the Manual of Microsurgery on the Laboratory Rat, studied Pharmacy at the University of Groningen. In 1983 he specialized in pharmacology and did his PhD on the presynaptic modulation of noradrenergic neurotransmission in the freely moving rat's portal vein. In 1990 he co-founded the Microsurgical Developments Foundation and has been chairman ever since. In 1991 he specialized in Laboratory Animal Science and Welfare and worked for seventeen years as a Laboratory Animal Scientist and Welfare Officer at Solvay Pharmaceuticals. From 1997 to 2012 he held a chair in Microsurgery and Experimental Techniques in Laboratory Animals at the Groningen Centre for Drug Research, University of Groningen, the Netherlands. In 2002 he founded 3-R's Education and Consultancy, co-founded the International Microsurgical Training Centre (IMTC), and was its Scientific Director and course leader. In 2009 he founded 3-R's Training Centre and named it René Remie Surgical Skills Centre (RRSSC) where he is the course leader. He has been an experienced instructor for over 48 years.
Assistants / Instructors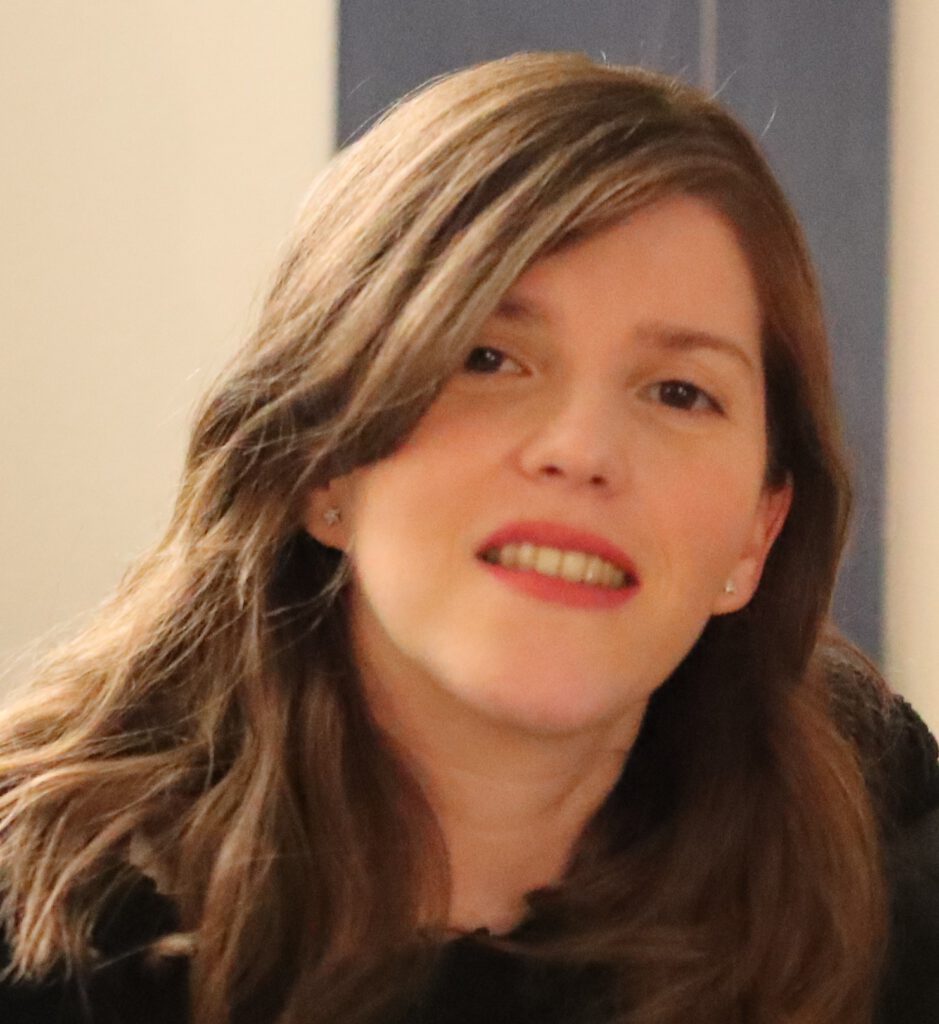 Irene Cuesta, MSc, studied biology at the University of Jaén (Spain). She worked at the Department of Physiology of the same university on an in-vivo assay with gliomas in rats. Subsequently, she worked at the Laboratory of CAR Madrid, to analyze blood samples of top athletes. She also holds a BSc in physiotherapy and an MSc in manual therapy. Since 2018 she is the assistant of Prof. René Remie at RRSSC. In 2020 she reached the level of a senior instructor. She specialized in many microsurgical and general techniques, i.e. anatomy, suturing, intubation, telemetry implantations, vascular and non-vascular catheterizations, myocardial infarction models, stereotaxic surgery, and more. She has experience in rats, mice, hamsters, and guinea pigs. Irene is also a gifted archer, was a multiple Spanisch Champion Women Compound, and was the Spanish Paralympic team coach at the 2012 and 2016 games in London and Rio de Janeiro. She is also an international classifier for World Archery.
Thomas Svava Nielsen, PhD, studied molecular biology at the University of Aarhus, Denmark (MSc 2008) and obtained his PhD (2012) in molecular endocrinology and metabolism at Aarhus University Hospital, Denmark, studying human obesity and type 2 diabetes. Since 2012, Thomas has been working at the Novo Nordisk Foundation Center for Basic Metabolic Research, University of Copenhagen, Denmark. Here, he has trained to become an experienced microsurgeon, and his research agenda focuses on the development and refinement of advanced in vivo techniques for stress-free rodent metabolic phenotyping. He is competent in multiple state-of-the-art techniques in freely moving, conscious mice, including hyperinsulinemic-euglycemic clamps, tissue-specific metabolic flux measurements, and continuous glucose telemetry. Thomas is a senior instructor at RRSSC on our Glucose Clamp Course.
Eva Stoffels, DVM, PhD, studied physics at the Eindhoven University of Technology, The Netherlands (MSc 1991, PhD in plasma science 1994). After a postdoctoral fellowship at Kyoto University, Japan, she was appointed assistant professor in biomedical engineering at Eindhoven University. Her research interests included medical applications of plasma science, electrosurgery, wound healing, and fundamental cell biology. In 2014 she graduated in veterinary sciences from Ghent University, Belgium. She had an unmatched knowledge of guinea pigs was a senior instructor at RRSSC, and ran a private veterinary practice focusing on rabbits, rodents, and birds. Unfortunately, Eva died untimely from an incurable disease. We miss her terribly.
Zindy Raida, DVM, PhD, studied veterinary sciences and Biomedicine at the University of Copenhagen, Denmark. In 2010 she specialized in in vivo pharmacology and did her PhD in the neuroprotective effects of Neuroglobin and Cytoglobin in transgenic mouse models of brain ischemia. In addition, she has attended numerous courses instructed by Professor René Remie and in 2011 she reached the level of instructor. She has been working as a Research Scientist with a particular focus on experimental microsurgical models and masters numerous techniques including Gastric Bypass in rats, Pancreatectomy, various catheterizations, and models of brain ischemia, among others.
Astrid Haegens, BSc, PhD, With over 8 years of experience in rodent studies in an academic setting and almost 10 years of experience as the European Research Distributor Manager for Transonic, Astrid knows her course attendees and what they need to learn to make their rodent studies successful. She has been working with her former colleagues in academia and scientists in the pharma industry to design and execute their blood flow and heart function studies. She has been their go-to person to help analyze their blood flow and Admittance based pressure-volume loop studies and troubleshoot, where needed. In collaboration with the René Remie Surgical Skills Center, she has been organizing Transonic's European Rodent Microsurgery, PV Loop & Cardiac Disease Model Workshop (https://www.transonic.com/rodent-workshop/) over the past couple of years and as of now, she is also one of the RRSSC's course instructors.
Inge de Greeuw graduated in 1999 as an animal technician. She worked as (a trainee) animal technician at the Free University of Amsterdam and as an animal technician at ID-DLO Lelystad, The Netherlands. After that, she worked partly for Rephartox B.V., a Contract Research Organisation and partly for the International Microsurgical Training Centre (IMTC) as an animal technician and course instructor. She developed microsurgical techniques and telemetry models for small laboratory animals under the guidance of Prof. René Remie. Amongst other things, Inge instructs (micro) suturing techniques, catheterizations and implantation of radio-telemetry devices. Furthermore, she was responsible for the proper anaesthesia of the small laboratory animals. In November 2012, Inge was awarded the Dutch Price for Alternatives to Laboratory Animals. Inge worked at the Free University of Amsterdam, as a member of the Animal Welfare Body. Unfortunately, Inge died untimely from an incurable disease. We miss her.